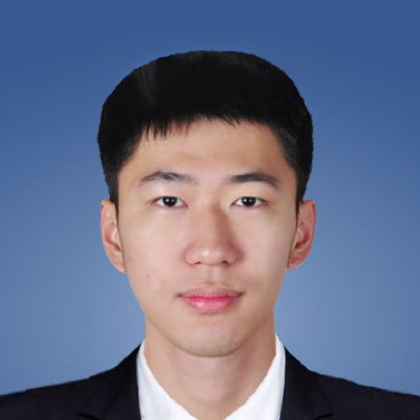 Business Analyst Intern (2017-2018)

Sam Yang
Sam Yang has helped intensively on the User Acceptance Tests of the ix Option App and documentation for the functional specification. After completing his Master´s degree in Finance at HKU, Sam joined the Shenzhen Stock Exchange (SZSE), devoted to improving the margin trading and short selling, and securities lending and borrowing mechanism in the AShare market
Reflection:
"Through this mentorship program at ixFintech, I've learnt a lot and I have acquired many skills, slike preparing system requirements specifications and writing market analysis and other reports. I'm so thankful for this experience and I believe the skills I acquired here will be very beneficial in my future work."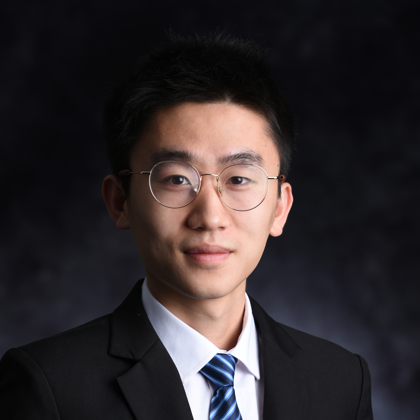 Business Analyst Intern (2018-2019)

Kevin Zhao
During his internship, Zhao learned about the index and completed the compilation of the ixCrypto index, which has been of great help to ixFintech, and has also made many contributions to the ixOption project. After graduating from the University of Hong Kong, Zhao joined CITIC Securities.
Reflection:
"I learnt a very much at ixFintech, both technically and behaviorally. I believe that the experience from ixFintech will continue to help me and amaze me in the future."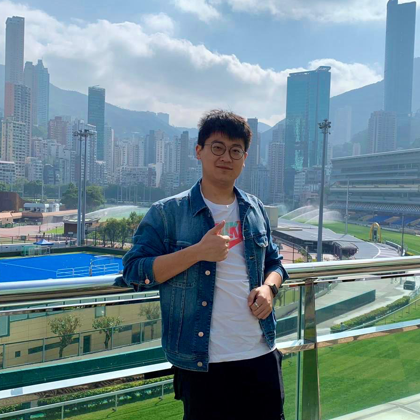 Business Analyst Intern (2019-2020)

Hugo Zheng
Hugo joined ixFintech in Oct 2020 as a business analyst intern. As a newbie in the financial industry, he acquired knowledge of options and indexing here and gradually grew into the project manager of ixCrypto Index. He took charge of 4 quarterly reviews of the index, managing the changes and rebalancing of the constituents, and got involved with the design of more frequent index dissemination. He enjoyed the opportunity of attending the awarding ceremony of the HK ETNet Fintech Awards alongside the Founder of the company, on behalf of all the interns who contributed to this product.
Reflection:
"Working at ixFintech is challenging but really rewarding. Thanks to Irene and to all the other colleagues who helped me during my internship."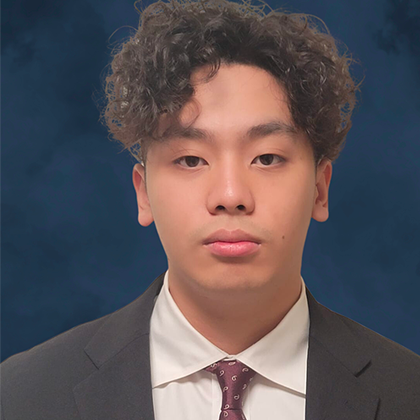 Index Officer Intern (2023
)

Hayden Pun
Hayden's tenure as an Index Officer/Intern at IX Fintech was marked by his cheerful and friendly character, making him a valued member of the team. He demonstrated exceptional skills in handling various projects, particularly in the areas of Index operation and review procedures. His fast learning ability and contributions were highly appreciated.
Reflection:
"The learning curve at ixFintech is steep. The experience is holistic, not only office working but also attending exhibition and training. Thank you Irene for every opportunity you offered during my Internship here." Ying Lai worked at ixFintech for one year. In this period, she made several
design deliverables, participated in countless projects and even joined the
business trips to the Thailand and HK fintech exhibitions.
"These experiences will without any doubt bring me to next level in my life and future career. I immensely appreciate the excellent support and assistance from all the colleagues and I hope there's a chance to a reunion or collaboration again in the future."
Designer

Ying Lai 

2019-2020
Wendy Shao was involved in performing UAT for the options platform and participated in the setup of an emerging startup platform and built a database for startups in the Greater bay Area, to connect Mainland and Hong Kong. After her internship, she joined the Ping An OneConnect Financial Technology Company.
"
I was able to apply operation knowledge to contribute alternative solutions to the project, which I found extremely rewarding.
"
Master of Finance Intern

Wendy Shao 

2019
Cindy handled daily accounting work and searched for solutions to improve our system and efficiency. Not only did she review and improve the Operations Manual but she also worked on website content enhancement
and translation.
"
The internship in IxFintech helped me to know more about myself and
open up my eyes. Working with a group of inspiring people was a valuable
and fruitful experience.
"
Accounting Intern

Cindy Shen 

2020
Chelsey Chen joined ixFintech in April 2022 for three months as a financial researcher intern. Chelsey assisted the Index Manager on new indexes launches and backtesting spreadsheets.
"The learning curve in ixFintech is very steep. I acquired a lot of practical skills, and I believe the experience from ixFintech will lay a solid foundation for my future career. I sincerely thank Irene and every colleague for their help and support during my internship."
Financial Researcher Intern

Chelsey Chen


2022