Join This New Eco-system Of Investor-Startup Matching
Join This New Eco-system Of
Investor-Startup Matching
A Game-Changing Platform to Transform the Traditional Financial Market Practices
A Game-Changing Platform to Transform the Traditional Financial Market Practices
"We aim to bring Finance into a new horizon by providing new experience and quality solutions in finance and investment."
"We aim to bring Finance into a new horizon by providing new experience and quality solutions in finance and investment."
– Chief Executive of ixFintech, Irene Wong
– Chief Executive of ixFintech, Irene Wong
The First Hong Kong Crypto Index
The First Hong Kong Crypto Index
Winner of
Wealth Investment and Management
(Outstanding Crypto Index Platform)
IxAcademia - the Online Classroom Platform
IxAcademia - the Online Classroom Platform
Please contact us for a Demo today!
Please contact us for a Demo today!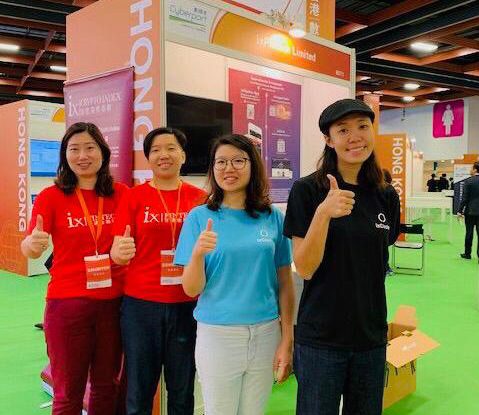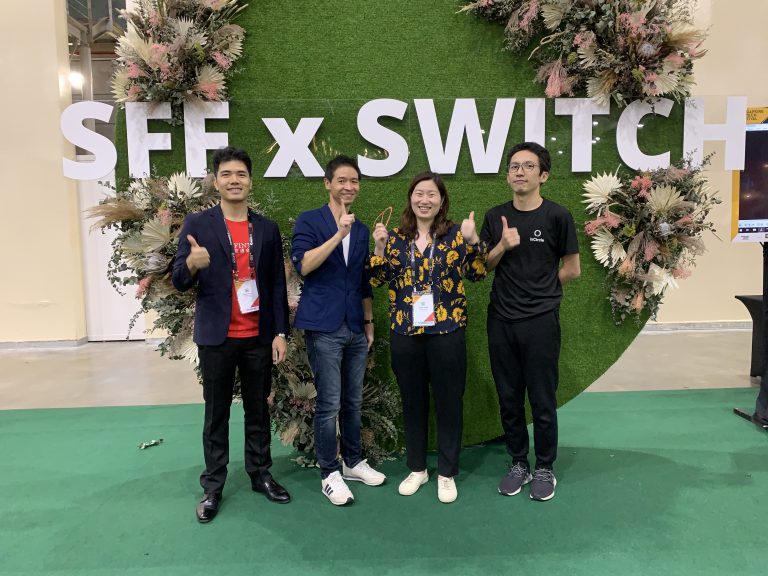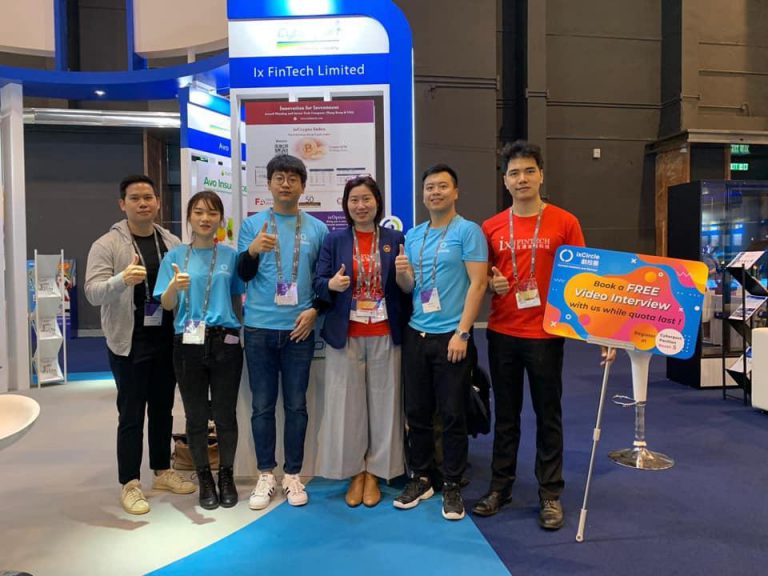 "Behind Every Success is a Great Team"
​Governed by a mission to promote financial literacy of Options and related derivatives to the public, ixFintech is an epitome of success as a result of its effective teamwork.

The company onboards candidates, including university interns, with passion, kindness, skill set, quick learning ability, good communication skills, and potential. Monday mornings are dedicated to a weekly meeting wherein, after considerable deliberation, performance is assessed based on deliverables and ideas transform into action.
ixFintech Limited is a Fintech start-up company established in June 2015. We provide best-in-class products and solutions to our clients to satisfy their needs in finance and investments. We pride ourselves in our knowledge and commitment to promote financial literacy and bring a whole new experience to individual and institutional investors. It aims to improve the client engagement process of derivatives products by promoting financial literacy and a new option information platform. As part of the Cyberport Hong Kong Incubation Program in 2016, ixFintech graduated with the launch of the ixOption App in August 2018. It had earned ET Net Fintech Award 2018. It was also awarded the "Top 10 Trading Solution Providers in APAC 2019" by the CIO magazine in the USA. In October 2019, ixFintech was named as "50 Innovative Companies to Watch" by USA silicon review magazine. This year 2020, ixFintech is honored to receive the second time from ETNet Hong Kong on the Hong Kong Fintech Award 2019 on the wealth and investment section for its ixCrypto Index Platform.
The first product launched by ixFintech is the ixOption App which provides the users with an one-stop platform for learning options. In March 2019, our App has received the ET Net Fintech Award (Wealth Investment & Management) 2018. We are developing new features, such as live classroom and option search function, which will be added to the App very soon.
The ixOption app is the first of its kind, diversified and integrated options trading advising App in Hong Kong with two patents being awarded for "ixOption" and "AI moving bar" used in the App. Currently, the business intelligence running a bar for stock option displays the top 3 most traded option classes of the day and involves a running database to calculate across different strikes and expiries of the same option class, which is unprecedented in Hong Kong.
From a holistic view, the ixOption App team is working to integrate option learning, risk management, and algorithm trading services in one stop, greatly lowering the threshold of options learning for retails investors, and cutting down significant time and costs for institutional investors when compared with the traditional trading protocols.
One of the most distinctive features of ixOption is its option calculator. The calculator helps users calculate the theoretical price of the option and displays some of the more important option price factors, which influence the premium and facilitate option learning. By comparing a stock's historical volatility and its implied volatility, it enables users to judge whether the option is overpriced or not. ixOption's covered call tool extends an easy and intuitive way to access contract size information to let new option learners know the market convention in the options market.
How does this help the community? One of the pain we understand from brokers is difficulties in finding good teachers on teaching options and derivatives, we hope by doing this can standardize education standard and cover all essential topic for an option learner. Brokers can white label our platform and provide our services to their clients to release their resources and focus on broking and lending business.
ixFintech is also working together with a world-renowned scientist and his team on developing an IoT Stress Detector and De-stress Program.
ixFintech was granted a total of four short-term patents in 2018 for its innovative solutions, including "ixOption App" and "AI Moving Bar" as mentioned above.
ixCircle by ixFintech aims to connecting investors and projects, in particular, startups projects. Investors can search for projects and startup using our sorter by industry and startup stage, and contact interested startup via our in-house built chatroom.  Startups, on the other hand, can build their dedicated page with description of their business, PowerPoint presentation and upload their 3 min video to reach many investors around the world. You may provide your own video or engage us for professional video interview services with storyboard guidance and professional video editing. For more information on our video service, please check out ixCircle Video Service.
We hope by creating the ixCircle, 

to provide

 a time and cost-effective solution for investors and startups to connect, especially that 

startups

 are very tight in resources. As a 

result,

 startup can focus on their product development and innovation. 

 

As

 of the end of Jan 2020, we have interviewed over 200 companies on our platform. For those who want to learn about startups and learn about innovation, ixCircle serves as an innovation ideas library.  A vocabulary section is also provided for free for visitors to learn key words on the new word 

as AI

, Fintech, 

eKYC,

 etc., and mostly presented by different startup founders and 

key

 persons. 

 

In our upcoming ixCircle 2.0, we will turn our ixCircle into a SaaS system, this help to serve many incubators and save their effort in building a similar platform. More important to unite a bigger user group to share common resources. 
Lifting Investors' Knowledge
Enhance investors' knowhow on derivatives in particular options
Help to build the startup community by bringing the worthy investors to them
Reinforcing
Hong Kong's Leading Position
Reinforcing Hong Kong's leadership as a global financial centre
We are building an eco-system for the investors to know more about investment.